Org Chart WordPress Plugin
A fast and simple way to add an org chart to your WordPress site
A New Way to Engage Your Website Users
Let your website visitors create and edit organizational charts with unlimited number of employees and levels.
Overview
You can use the Org Chart WordPress Plugin to:
- allow the users of your website to create and edit interactively org charts or other types of hierarchy
- let your users save and load the hierarchy as json files
- add unlimited number of nodes at an arbitrary number of levels
- print your charts
- search the whole chart
- add different charts at different pages
- add read-only charts
The background color for nodes at the same level is automatically assigned from a palette of matching colors. Employee ID-s are assigned automatically.
The Org Chart WordPress plugin is offered in two editions: Free and Premium. You unlock the premium features by entering the path to a valid license file.
Quick Start
- Right click on any node and a new node will be created automatically.
- Delete a link between two nodes and the unconnected node can be dragged and dropped into a new parent node.
- Double click on any of the editable fields in an employee node and you can edit the data.
- Paste the URL of the desired image.
Detailed information on how to install, use and license the plugin is available on the User Guide section.
Video Tutorial: Learn How to Install, Use and Customize the Org Chart Plugin.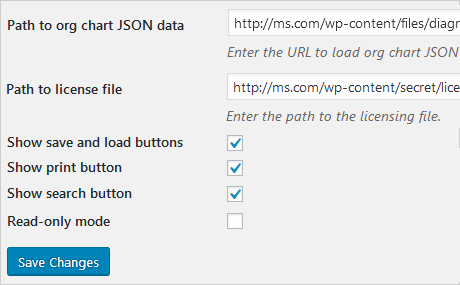 Settings
Use the Plugin Settings menu to:
- specify the location of the json file to load;
- show or hide save/load, search and print buttons;
- enable and disable read-only mode;
- register the plugin.
Customer Support
MindFusion provides qualified technical support for the users of its WordPress plugins. The preferred and fastest option to get an answer to your question is to post it as a new thread on the Discussion Board. You can also send us an email at support@mindfusion.eu or create a ticket at the Help Desk.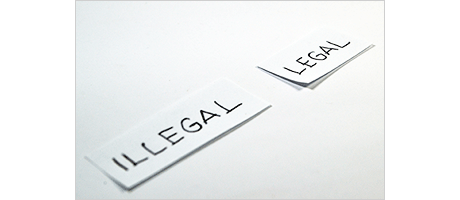 Licensing
The End-user license agreement for MindFusion WordPress Plugins is available here. You can write at info@mindfusion.eu with any questions or concerns about your rights when you use MindFusion WordPress plugins.