MindFusion XML Viewer
A powerful and lightweight tool to view and edit XML files
Faster and Better
XML Viewer has been completely rewritten to give its countless users even more features to enjoy. The XML tree is now color-coded and you can change the colors as you like. XML nodes now support wrapping, bookmarks and line numbers,. In addition, loading has greatly been optimized and even huge files are parsed and presented lightning fast. Last but not least the content viewer can now render SVG files in addition to the base-64 encoded images. And... did we mention that there is no limit to the number of XML files you can load at once?
Preferred By Big and Small Alike
MindFusion XML Viewer has been the preferred choice of business entities as well private individuals for viewing XML files for years. The software has hundreds of downloads each day and is widely considered the best of its kind. With its fine balance of useful features and uncompromising performance it is liked by everyone who runs it. XML Viewer is
absolutely free for non-commercial use.
Business organizations of any type can get
a life-long license for 10$ per copy from here.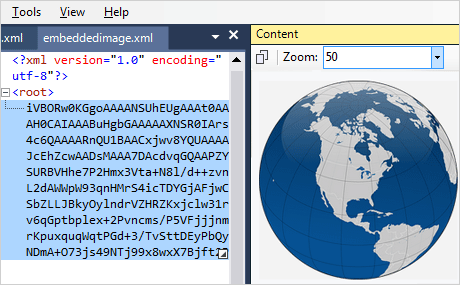 If you want to download the previous version of XML Viewer use this link: Download XML Viewer 3.0